The following post was written by Preston Pierce. He is a creative head and blogger at Logo Ping, a UK based company that provides logo design service in UK. He is a UI and brand identity designer. Follow him on Twitter.
We all knew that there will come a time in the near future when still images won't be enough. The internet may have been exploding with jpegs and png in the past, but it seems like now a new trend has emerged; one that includes videos or animations, long enough to send across a message and short enough to keep one's attention.
What do marketers do? Find a new way to market of course! Every emerging, new trend brings new opportunities for marketers. Using animated gifs is a quick and easy way to do this if you want to join the movement. A gif is a series of still images joined together into one singe image that plays in a loop. Don't worry, you don't have to be a graphic expert, they are super simple to make! Here's a short tutorial on how you can make these fun images.
How to Create Animated GIFS
Creating animated GIFS is as simple as taking photos or making a video. However, of course, there are a few more steps to it. For starters, GIFS are created by taking a series of images and consolidating them into one, single animated image (like a video). Easy so comprehend, right?
How to create them? Well, there are several ways you can go about "animating" your image and what type of effect you want will determine which images you use. For instance, if you're interested in showing a series of steps, growth, or development, the images you use will be ordered chronologically. Funky animated GIFS take it a step further by using images that are quite different (like a series of photos).
Once you've decided your intended "style" and images, the next step involves choosing your software. Typically, Photoshop is the best tool to use for GIF creation. A simple tutorial such as this one by creativetechs should get you started on creating GIFS in this universal tool. Again, this is a super-simple five step process and once you've made your first, you'll have a fair idea of how to make something a little more complex.
If building layers or Photoshop tools are a little confusing for you, we have a few more available. These tools are even simpler and make GIF creation a breeze.
If you're looking for just the mobile apps for your social media graphics, here's a list of the top ones.
Once you get the hang of these tools, you'll wanna "GIF up" so much more than just the image you'll use for marketing!
Now, on to the main topic, how to use animated gifs to help you connect with your audience, engage with your potential subscribers, and communicate your brand voice. We'll also look into fantastic examples of brands that used gifs for marketing.
Showcasing products
While still images for social media are great for putting your products on display, they simply don't have the "wow" factor that animated gifs have. With an animated gifs you can also show a series of products within one image and come up with a totally cool effect that utilises spaces, saves time (instead of having to go through a long list of products), and immediately grabs attention!
Check out this fantastic gif advertisement by OshKosh B'gosh, a shop for kids clothes. Here's the gif:
For Unique and Memorable Marketing
Trying to aim for something memorable and unique? We all are when we're trying to market! Luckily, there are plenty of ways you can get creative with gifs and come up with something totally fun. Animated videos and gifs are great ways to stand out and appear "different" from your competition. So, every time you're sending your subscribers an email or a promotion, tweak it a bit and bring something new.
Check out this brilliant example of a promotional GIF ad by the Pop Up Business Café. The idea is so simple and cute!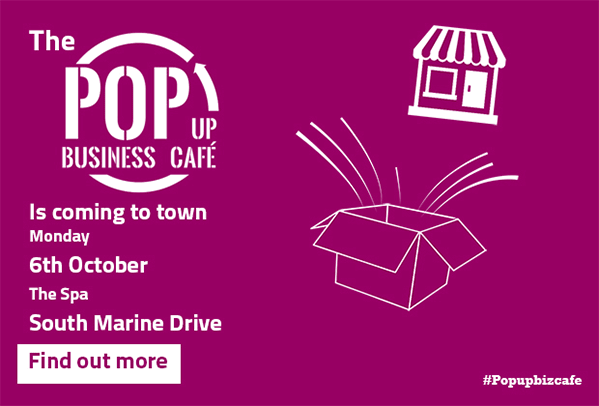 Here's another one by Wendy's on Twitter. They made such clever use of the loop feature! It's a never-ending episode of their logo display (I'm sure they've committed that to our memories really well).
https://twitter.com/Wendys/status/479338730394624000/photo/1
Showcase company culture
Countless brands are using this technique already on their social media accounts. Since gifs are so easy to share on social media, whether it be on Vine, Twitter, or Facebook – and now even Instagram – being conscious about what the "social media audience" is looking forward to in their news feeds is always a good idea.
One of the most effective techniques to bring brands to life is by letting a little of "brand personality" show. This can be done by showcasing company culture, taking fans behind the scenes, and revealing anything about your company that is not related to a product or service. There are so many ways you can tell your "brand story" using animated gifs!
Here's a great example of a cinematograph that used animated gifs to show something behind the scenes. The Dogfish Head Brewery documented this gluten-free brew of their new strawberry and honey flavored Tweason'ale. You can view the complete process at factcodesign.
Spice up your homepage
Who says you need to have a boring, static homepage for your website? The website is a great place to call to attention your products and services without having to worry about posts and shares that might get lost in the feed. Of course, you can try this for new offers and promotional events on a separate page. But what about tweaking your homepage design and adding a little bit of animation to it? Plenty of web designers use retina-ready images, unique scroll events, colourful buttons, and other fancy stuff to entice visitors. But how about using simple old gifs to do the job? Gifs aren't too heavy and are compatible on any browser. If you're seriously into cool effects and events, give it a try!
Check out how headscape.co.uk used a cinematography-like gif to animate their homepage. The subtle movement in their hero image is brilliantly crafted. Static hero headers, you've got competition! If you're not willing to risk even a little bit of download speed for anything fancy, check out this website called Giant Ant, which is a creative firm. The animation appears only once with creative typography and text overlays.
The influx of animated images and videos has encouraged social media platforms to enable this function and allow individuals, marketers, and social media gurus to make good use of it. Twitter announced the update last year, and Instagram only this year. There are plenty of ways you can get creative with this format and entice your followers! Don't be afraid to give it a try.
Design, but simple.
My popular design ebook is now on sale. Don't miss out!
Get 30% off